RAISED BED MIX 2 CUFT - CASTINE BLEND ORGANIC SOIL COAST OF MAINE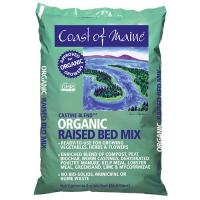 RAISED BED MIX ORGANIC SOIL 2 CUFT BAG - CASTINE BLEND COAST OF MAINE.
Ready to use for vegetables, herbs & flowers. Enriched blend of compost, peat, bichar, worm castings, dehydrate poultry manure, kelp meal, lobster meal, greensand, lime and mycorrhizae. No bio-solids, municipal or home waste.
MSRP

$14.99

U/M

/ BG

Price

$14.99

Part Number

RB2